---
Revision as of 19:44, 11 May 2010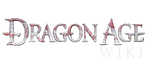 Hi, welcome to the Dragon Age Wiki! Thanks for your edit to the Forum:Name of your Dog? page.
Please sign in and create a user name. It's an easy way to keep track of your contributions and helps you communicate with the rest of the community. Plus, registered users only see ads on the main page!
If you are new to Wikia or wikis in general, please visit the Community portal for an outline of some of the main parts of the site and links to pages that tell you how to edit.
Discussion of any aspect of the site, and enquiries, can be made at the Forum or on the Talk page associated with each article. Please sign and date (using four tildes ~~~~) any messages you post on either the forum or talk pages, so that readers know who they're talking to.
Please leave a message on my talk page if I can help with anything! -- Loleil (Talk) 19:44, 2010 May 11