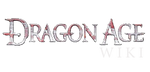 Hi, welcome to the Dragon Age Wiki! Thanks for your edit to the Mad Hermit page.
Please sign in and create a user name. It's an easy way to keep track of your contributions and helps you communicate with the rest of the community. Plus, registered users only see ads on the Main Page!
If you are new to Fandom or wikis in general, please visit the Community Page for an outline of some of the main parts of the site and links to pages that tell you how to edit.
Discussion of any aspect of the site, and enquiries, can be made in Discussions or on the talk page associated with each article. Please sign and date (using four tildes ~~~~) any messages you post on talk pages so that readers know who they're talking to.
Please leave a message on my talk page if I can help with anything! -- Pwr905 (Talk) 00:01, December 31, 2009
Codex entry locations
Edit
Hi, anonymous person! I just wanted to drop you a line to say thank you for the work you've done/are doing to add in locations for codex entries. I've been doing a fair bit of work tidying and formatting codex pages lately, but, as you've obviously spotted, the location info on the wiki was patchy to the point of non-existence. It's great to see additional info starting to appear in the empty location cells. --Zoev 23:55, January 12, 2010 (UTC)
---
This is the discussion page for an anonymous user who has not created an account yet or who does not use it, identified by the user's numerical IP address.

Some IP addresses change periodically and may be shared by several users. If you are an anonymous user, you may create an account or log in to avoid future confusion with other anonymous users. Registering also hides your IP address. Why create an account? (How to create an account)
Community content is available under
CC-BY-SA
unless otherwise noted.