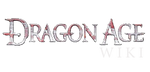 Hi, welcome to the Dragon Age Wiki! Thanks for your recent edits.
Please sign in and create a user name. It's an easy way to keep track of your contributions and helps you communicate with the rest of the community. Plus, registered users only see ads on the Main Page!
If you are new to Fandom or wikis in general, please visit the Community Page for an outline of some of the main parts of the site and links to pages that tell you how to edit.
Discussion of any aspect of the site, and enquiries, can be made in Discussions or on the talk page associated with each article. Please sign and date (using four tildes ~~~~) any messages you post on talk pages so that readers know who they're talking to.
Please leave a message on my talk page if I can help with anything! -- King Cousland (Talk) 19:39, September 25, 2011
chasind great maul
Edit
Hello, I saw you changed the damage value on Chasind Great Maul from 14.40 to 12.80, I checked it on my game and the value was 14.40. I was wondering where you found that 12.80 damage. Please leave a comment on my talk page or on Talk:Chasind Great Maul.--Schrödingercat (talk) 21:40, December 7, 2011 (UTC)
I changed it because it was 14.40 on the PC, are you playing on a different console? I already heard that greatswords do less damage on PS3 and XBOX, apparently all 2handed weapons are affected--Schrödingercat (talk) 07:38, December 8, 2011 (UTC)
apparently you haven't seen the messages I sent you, if you did, you would know that I'm not trolling. There is a difference between PC and PS3 version for two-handed-weapons and staves damage. Sorry about the confusion.--Schrödingercat (talk) 20:47, December 8, 2011 (UTC)
---
This is the discussion page for an anonymous user who has not created an account yet or who does not use it, identified by the user's numerical IP address.

Some IP addresses change periodically and may be shared by several users. If you are an anonymous user, you may create an account or log in to avoid future confusion with other anonymous users. Registering also hides your IP address. Why create an account? (How to create an account)
Community content is available under
CC-BY-SA
unless otherwise noted.