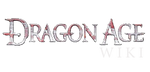 Hi, welcome to the Dragon Age Wiki! Thanks for joining! I hope that you will stick around and continue to help us improve the wiki. Please leave a message on my talk page if I can help with anything! -- D-day (Talk) 10:04, 25 June 2012
Cyrillic letters
Edit
Hello. When you upload an image please use an accurate name for the file which is in English. That will help people find and identify the file. Subsequently, the two files that you have uploaded with a Cyrillic name have been re-uploaded with an English one.
11:08, May 21, 2013 (UTC)
Thank you
Edit
Just wanted to say thanks for your help reverting all the vandalism earlier.

Loleil Talk 15:49, March 20, 2014 (UTC)
Golem image
Edit
Hey there! This golem image that you uploaded earlier, lacks source. I'm also especially interested to know about the source since there is a chance we can find more info about this particular Paragon. Thanks!
17:08, November 2, 2014 (UTC)
Community content is available under
CC-BY-SA
unless otherwise noted.