Dragon Age Lore Made Easy!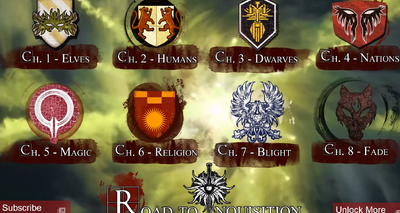 Hello Everyone! Particularly newcomes to Dragon Age! Thedas is a rich and varied world with a lot of different elements and cultures in it. Have you ever wanted a concise and easy way to get to grips with the Dragon Age setting in an entertaining and informative manner? Well now you can,
Thanks to our friends at https://twitter.com/shoddycast who have collaborated with bioware's favourite blogger, https://twitter.com/ladyinsanity to produce a new series of video shorts explaining the varied lore of the dragon age world.
Community content is available under
CC-BY-SA
unless otherwise noted.