Good News Everyone!
The first issue of Dragon Age: Deception has been released!
"Dragon Age: Deception will weave a twisted tale about a con artist in Tevinter. The main character will be Olivia Pryde, a failed actress turned successful con artist who journeys to the city of Ventus. There she targets the heir of a wealthy house, Calix Qintara. But as Olivia gets closer to Calix, she realizes that he is not exactly who he says he is; Olivia soon recognizes that she may be in too deep, and that they may no longer be playing her game."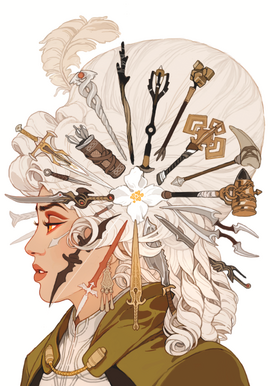 The comic is available for purchase in print or digital format for $4.99
Link below:
https://digital.darkhorse.com/books/2365e06b01074ce88ee13705bcecde05/dragon-age-deception-1
Community content is available under
CC-BY-SA
unless otherwise noted.