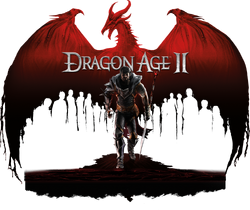 As of today, Dragon Age II can no longer be purchased from Steam. It is not the first casualty of the dispute between Electronic Arts and Valve - Crysis 2 has also suffered the same fate. When talking about the dispute, David DeMartini said that the conflict is about post-release involvement in games.
"We take direct responsibility for providing patches, updates, additional content, and other services to our players," DeMartini said, and so insist on being allowed to "establish an ongoing relationship" with customers and contact them to inform them of new patches and available content.
"Unfortunately, if we're not allowed to manage this experience directly and establish a relationship with you, it disrupts our ability to provide the support you expect and deserve," DeMartini continued. "At present, there is only one download service that will not allow this relationship. This is not our choice, and unfortunately it is their customer base that is most impacted by this decision. We are working diligently to find a mutually agreeable solution."
Are any of you Steam supporters that will miss EA games from the platform? Of course, there will still be plenty of other ways of buying the games for the PC.
Source: GameSpot
Community content is available under
CC-BY-SA
unless otherwise noted.