Currently enjoying second main playthrough with a Dual wielding City Elf Warrior, Berserker & Reaver, evil* and utterly devastingly destructive. Sadly, he's not much of a conversationalist, yet he's managed to bed Isabela, Gheyna and Leliana. Morrigan awaits to have my babies.
Here I am posing at camp with the Warden Commander Armor, wielding Starfang (Longsword) and the Keening Blade.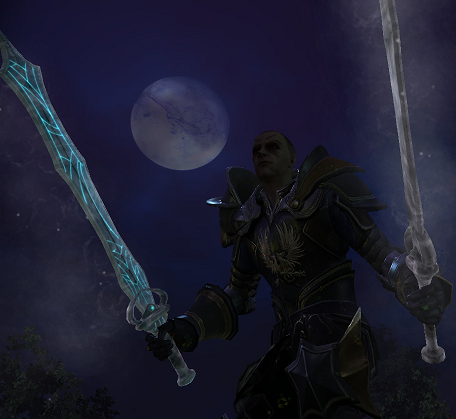 It's actually quite hard to be properly 'Evil' in this game, so many options steer you towards being good. But I'm doing the best job I can to be a dark heartless bastard. It was really working on Morrigan too (a fellow heartless witch) but she went all cold (well, even colder than normal) when I hit the sack with Leliana :(
Community content is available under
CC-BY-SA
unless otherwise noted.