Hello, I'm Daniel/Abélath. I've been a huge fan and player of Dragon Age since Origins came out in 2009. I first heard about Dragon Age via Dark0ne's news post on what was then TES Nexus, where he talked about how great Origins is. Shortly after I also heard about it from my friends on TES Alliance when a thread for discussion about the game was made. A couple of months later on Christmas I was delighted when I got a copy from my parents! 4 years later and Origins is without a doubt one of my favourite games ever. Like many I was disappointed by Dragon Age II but I believe that BioWare is going to redeem themselves with Inquisition.
My account is named after my favourite character, a male Dalish Elf rogue. His name is a portmanteau of "Abelas" and "Lath" - "Sorrow" and "Love" in Elven, the combined meaning of Abélath being "Love Sorrow". I chose this name for him after finding out the story of his parents from Ashalle.
Here is a picture of Abélath: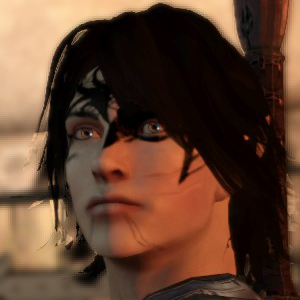 Community content is available under
CC-BY-SA
unless otherwise noted.