This is the talk page for discussing improvements to the East Brecilian Forest article.
General discussions not pertaining to the improvement of the article should be held in Discussions instead.
Put new text under old text. Click here to start a new topic.
Please sign and date your posts by typing four tildes! (~~~~)
Do not edit another editor's comment.
I found a flying
Halla
at the north exit to the west forest, do others have her flying too? --
Mytharox
22:37, November 20, 2009 (UTC)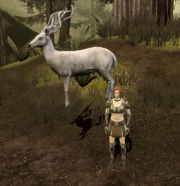 Moved Info
Edit
I moved some info from the general page Brecilian Forest to this specific Area page. I am still not happy with this page as it just doesn't read pleasantly. Could probably use a bit more cleanup later.--Mytharox 19:29, November 25, 2009 (UTC)
Community content is available under
CC-BY-SA
unless otherwise noted.