Outside Kirkwall is a small clearing which, as the name suggests, is located outside of Kirkwall. It is an encounter in Dragon Age II.

Inside Job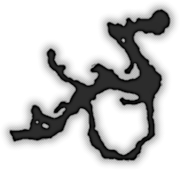 Characters
Edit
Ambush Leader
Mercenary
Mercenary archer
Notable items
Edit

Persuasion
Persuasion
---
Maul
Red Steel
Requires: Two-Handed
30 strength

Damage: 26 physical damage
(43 per second)
+82 attack
+8 damage vs. Qunari
- inside the chest
Containers
Edit
Community content is available under
CC-BY-SA
unless otherwise noted.