Now known only as the Old Temple, this ruin is undoubtedly of Tevinter origin and located in the northeastern most region of the Frostback Basin. The Temple itself is sealed off by a magical barrier which is seemingly impenetrable and has remained undisturbed since the Divine Age.
The temple is only accessible after initiating the quest
Ameridan's End
. The
Jaws of Hakkon
seize the Temple as their headquarters after they re-locate to the Frostback Basin. The Hakkonites' unique Ice Magic allows them alone access to the temple where they discover their god; Hakkon Wintersbreath bound within. Eventually the
Inquisition
and the
Avvar
of
Stone-Bear Hold
launch an assault on the temple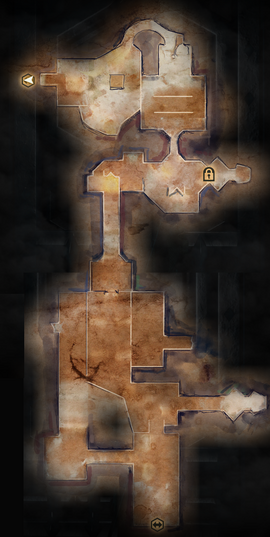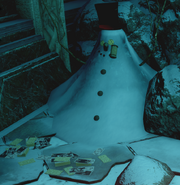 There is a niche in the west wall of the entry area that contains a partially melted snowman and some playing cards.
There is also an area by the door in the old temple with a skeleton and a cookie.
There are three supply cache's and an Equipment Potions Table available for use in the temple.
Community content is available under
CC-BY-SA
unless otherwise noted.