watch 01:54
Arcane: League of Legends - The Loop
Play Sound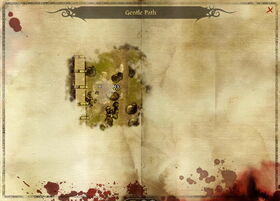 Background
You've encountered a courageous roadside merchant who frequently braves the dangers of the road. He has little to say, but much to sell.
Characters
Old Tegrin, a travelling dwarven merchant together with his ox and cart.
Items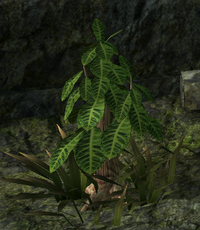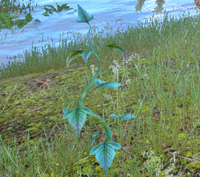 Elfroot is the common name for canavaris; the herb actually has little to do with elves other than being commonly collected and traded to outsiders by the Dalish. It is the primary ingredient in many healing salves.
Information
Elfroot was first used by the elves of Arlathan, hence the name. The root gave their medicines particular efficacy, so when the Imperium conquered the elves, the magisters adopted its use and its popularity spread to all corners of the empire.

Elfroot is a hardy plant with large green leaves that grows wild in many places. It's so common that it tends to show up in most gardens and fields, almost like a weed. Unlike a weed, however, most people appreciate having access to the wonderful little plant. The roots can be used with very little preparation. Rubbing some of the juice on a wound, for example, will speed up healing and numb pain. And chewing on a slice of root treats minor ailments like indigestion, flatulence, and hoarse throats.

There are several varieties, but the most useful for herbalists are the Bitter, Gossamer, and Royal Elfroots.
Codex entries
Note texts
Trivia
See also
References
Special Objects
Notes
Gentle Path is the most common World Map Encounter in the game, it will appear multiple times per playthrough and has no limitations on how often it can be encountered.
Exits
World map may refer to the following maps:
This disambiguation page lists articles associated with the same title.
If an internal link led you here, you may wish to change the link to point directly to the intended article.