The Lowtown docks is an area located within the city-state of Kirkwall.
Background
[
]
Lowtown and the docks were carved out of the quarry rock by slaves when Kirkwall was part of the Tevinter Imperium. The docks are outside of the soaring city walls that border Lowtown to the north. To the south, the Gallows can be seen across the harbor.
A section of the docks was temporarily "gifted" to the Qunari who were shipwrecked not far from Kirkwall around 9:31 Dragon, though this seemed as much an attempt at containment as it did courtesy.
A statue depicting an armored figure holding a torch and standing atop
the Arishok
's severed head is built on the Docks after 9:34 Dragon to commemorate the expulsion of the Qunari.
Places
[
]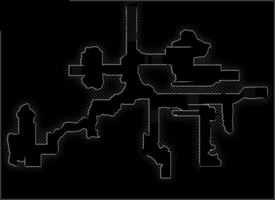 Hideouts
[
]
Stores
[
]
Shady Merchant – located in the western warehouse district during the day.
Bonny Lem – can be reached using the Disused Passage at night; either descend through the manhole near the Shady Merchant or through the manhole in the Harbormaster's Office.
Quests
[
]
Act 1
[
]
Act 2
[
]
Act 3
[
]
Codex entries
[
]
Gallery
[
]
References
[
]