Cyrion's Home is the home of Cyrion Tabris and the City Elf Warden. The City Elf Warden will wake up here on the morning of their wedding day.
If the Warden is not a City Elf Cyrion's home will first be opened during the Unrest in the Alienage quest. When entered, the Warden can see Soris standing next to the fireplace if he was rescued. The Warden is greeted and thanked for the help Soris was given.
City Elf Origin Edit

A Day for Celebration
Dragon Age: Origins Edit

Unrest in the Alienage
Characters
Edit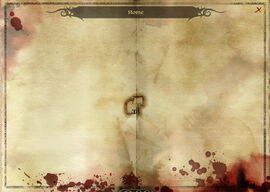 Community content is available under
CC-BY-SA
unless otherwise noted.