watch 03:03
The Loop (Games)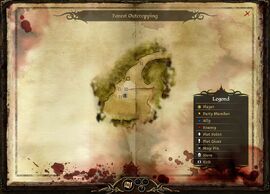 Background
You have travelled to this location in order to undermine Loghain's attempted takeover of The Bannorn, assist Bann Telmen's troops in defeating their enemies.
Allies
Enemies
Items
Elfroot may refer to:
This disambiguation page lists articles associated with the same title.
If an internal link led you here, you may wish to change the link to point directly to the intended article.
Special Objects
Bannorn Knight, and Soldiers (only if you care about saving them)
Involved In
Notes
It is not necesarry to save the Bannorn Knight, or Bannorn Soldiers however the encounter is easy enough to save them all.
Each side will begin the fight attacking a single target, Soldier versus Soldier, and Knight versus Sergeant.
In a one on one fight, the Loghain Soldier and Loghain Sergeant are superior to their counterparts from The Bannorn.
Concentrate fire on a single Loghain Soldier until it is dead, this will begin to cause the Bannorn Soldiers to team up against the next Loghain Soldier in the line.
Chain Lightning is almost an "I win" button, because it damages al the hostile soldiers enough to let the allies win.
Exits
See Also
Community content is available under
CC-BY-SA
unless otherwise noted.