The Castle of Caer Oswin is the seat of Bann Loren, a pious Fereldan noble who is little loved for his fickle allegiance.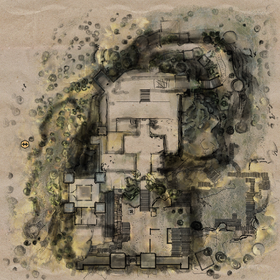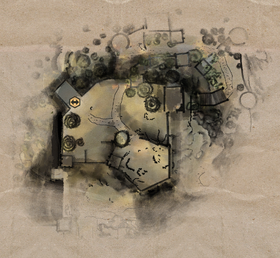 In 9:41 Dragon, a cult known as the
Order of Fiery Promise
overthrows Bann Loren and seizes Caer Oswin as their new headquarters. With the aid of the Lord Seeker,
Lucius Corin
, the cult lures members of the
Seekers of Truth
one by one and ambushes them at Caer Oswin so they cannot interfere with the conflict with
Corypheus
.
Main article: Quests (Inquisition)

Enhanced Belt of Electric Resistance - Looted from Lord Seeker Lucius.


Seeker Shield - Looted from a chest in the upper "Living Quarters".


Vidathiss - Looted from Lord Seeker Lucius.


Codex entry: The Order of Fiery Promise

Inside Caer Oswin castle, just beneath a giant portrait of a Templar, you can see a fully upgraded Fereldan Throne.
In the west balcony above the throne is furniture which is identical to furniture found in various estates in Kirkwall during Dragon Age II.
Community content is available under
CC-BY-SA
unless otherwise noted.