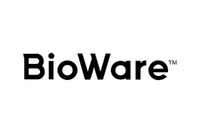 The developer of the Dragon Age series, BioWare, is a Canadian electronic entertainment company founded in February 1995 by Dr. Ray Muzyka, Dr. Greg Zeschuk, and Dr. Augustine Yip in Edmonton, Alberta, Canada. BioWare was acquired by EA Games in 2007.
BioWare specializes in creating computer and console video games and has become famous for highly praised and successful computer role-playing games such as the award-winning Baldur's Gate and Neverwinter Nights. They have also made several successful console role-playing games such as Star Wars: Knights of the Old Republic, Jade Empire, Mass Effect, and most recently, Dragon Age: Inquisition. The former three games were later adapted for the PC as well.
Bioware is currently divided into two studios:
BioWare Edmonton: the original Bioware studio founded in 1995 from which most of their games, including the Dragon Age series, were released.
BioWare Austin: founded in 2006 in Austin, Texas, US. Responsible for developing Star Wars: The Old Republic and its expansions, as well as The Descent DLC for Dragon Age: Inquisition and Anthem.
Former studio:
BioWare Montreal, founded in 2009 in Montreal, Quebec, Canada, and which developed Mass Effect: Andromeda, announced on July 29, 2017 that it would be merged with EA Motive.[1]
Video games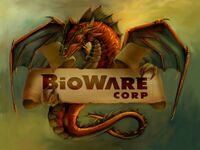 External links
References